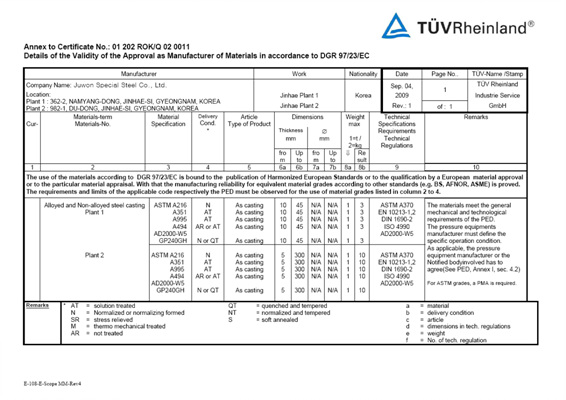 We have had the TUV PED material scope of WCB(ASTM A216) & SUS(ASTM A351) since approval.

Recently we have felt necessity to expand the material scope for DUPEX(ASTM A995), NICKEL ALLOY(ASTM A494) or something like. So, we managed to get the the extended PED scope and then we succeed in getting our goal.

Please see the attached file to know the information of it in detail.